Band
Many years ago the project "Souperman" was born in the head of the guitarist, singer, composer and lyric writer Robert Jančík, who was forced to suppress his passion for music "for a while" because of his studies. In the end, this "little while" lasted for more than ten years. Nevertheless, throughout this period Robert was composing various themes for himself at night, dreaming about the moment he would go on the stage again to play his own music.
Finally, this moment came in 2011. Robert contacted former band players, but they were busy with other projects, or had already given up music for good. Robert was not discouraged and placed an advertisement in several internet portals…. The post of drummer was taken up immediately. Milan arrived at the very first casting and it really clicked with Robert – it turned out they have similar views on music, a similar feeling for rhythm, as well as being close as people. Then it was only a matter of waiting for a bass player who could work rhythmically with Milan and fit into the band. Finally, Pavel arrived in July 2011, and everything was clear. We were complete!
This means that the 1st of August,2011 can be considered the date of the real formation of the band "Souperman".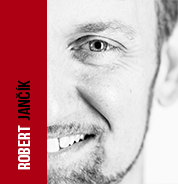 Guitars, vocals
instruments: Fender Stratocaster, Gibson Les Paul Standard, Yamaha RGX 321, Guild D-50CE STD, Ibanez AW10CE-NT, KEMPER Profiler, Hughes & Kettner Switchblade 50W, Marshall JCM 800 2204, Marshall JCM 900 MkIII 2500, Cabinet Marshall JCM 900 1960A, Majik Box Body Blow, Rocktron Guitar Silencer, Dunlop JB 95 Joe Bonamassa Signature Crybaby, plectrums Dunlop ULTEX 1,4
favorite meal: Phad Thai, pasta
favorite drink: good wine, rum Diplomatico reserva 12 aňos
favorite groups: Saga, Dream Theater
favorite musicians: Jeff Beck, Joe Satriani
played in the groups: Hrot, Titanic, Go!, project Mary 007, Kabel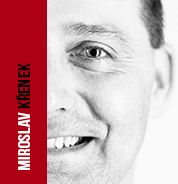 Drums
instruments: SONOR Select Force, S-drive set. Hardware – SONOR, Gibraltar. Cymbals – MEINL Classics, MEINL Generation X, MEINL MB10, MEINL Byzance, Zildjian K. Blány – EVANS Genera G2 clear, EVANS EC2 Snare Drum Reverse Dot, sticks – VIC FIRTH 55A, hikor
favorite meal: pasta, apple strudel
favorite drink: ood wine, Jameson
favorite groups: Dave Matthews Band, Velvet Revolver, Gary Moore
favorite musicians: Dave Weckl, Buddy Rich, Herbie Hancock
played in the groups: In Vino Musica, Pro klid duše, Nachos, Prozatimní Rock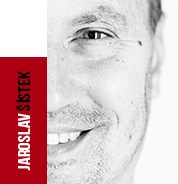 Bass guitar, vocals
instruments: hand-made bassguitars from Beda Bystrzonovsky - 4,5,6 strings, fretless a kontrabass, amp & cabinet - Mesa Boogie, efects - Smrcka effects.
favorite meal: italian
favorite drink: red wine
favorite groups: 80´ hard rock, Olympic, funky bands Tower of power, Mezzoforte, many blues and modern jazz bands
favorite musicians: Milan Broum
played in the groups: Pixis, Eter, Sugesce, Nosislove, Juniorband....