Band
Many years ago the project "Souperman" was born in the head of the guitarist, singer, composer and lyric writer Robert Jančík, who was forced to suppress his passion for music "for a while" because of his studies. In the end, this "little while" lasted for more than ten years. Nevertheless, throughout this period Robert was composing various themes for himself at night, dreaming about the moment he would go on the stage again to play his own music. Finally, this moment came in 2011. Robert contacted former band players, but they were busy with other projects, or had already given up music for good. Robert was not discouraged and placed an advertisement in several internet portals…. The post of drummer was taken up immediately. Milan Horký arrived at the very first casting and it really clicked with Robert – it turned out they have similar views on music, a similar feeling for rhythm, as well as being close as people. Then it was only a matter of waiting for a bass player who could work rhythmically with Milan and fit into the band. Finally, Pavel Kocián arrived in July 2011, and everything was clear. We were complete! This means that the 1st of August, 2011 can be considered the date of the real formation of the band "Souperman".
From 2016 to 2017 we made some changes in the band, and finally we are now set up as the trio of Robert Jančík (vocals, guitars), Jirka Jaroš (bass, vocals) and Mirek Křenek (drums). As a permanent guest with the band performs a young, beautiful and promising singer Kateřina Svobodová.
In the end of 2019 returns Milan Horký (drums). The band has prepared a new playlist mainly composed of their own songs, but also from the covers of foreign band favourites. We perform at Czech and foreign clubs.
NEXT GIG
29. 08. 2020
Pardubice
Info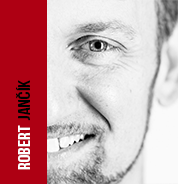 Guitars, vocals
instruments: Fender Stratocaster, Gibson Les Paul Standard, Yamaha RGX 321, Guild D-50CE STD, Ibanez AW10CE-NT, KEMPER Profiler, Hughes & Kettner Switchblade 50W, Marshall JCM 800 2204, Marshall JCM 900 MkIII 2500, Cabinet Marshall JCM 900 1960A, Majik Box Body Blow, Rocktron Guitar Silencer, Dunlop JB 95 Joe Bonamassa Signature Crybaby, plectrums Dunlop ULTEX 1,4
favorite meal: Phad Thai, pasta
favorite drink: good wine, rum Diplomatico reserva 12 aňos
favorite groups: Saga, Dream Theater
favorite musicians: Jeff Beck, Joe Satriani
played in the groups: Hrot, Titanic, Go!, project Mary 007, Kabel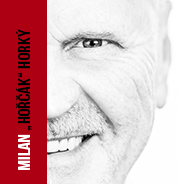 Drums, vocals
instruments: Sonor 503 Force, accessories Pearl, Tama, cymbals Zildian, Paiste 2002 a Meinl, drum heads REMO, a chair Sonor, a carpet Kovral, sticks Hickory 5A
favorite meal: Chinese cuisine
favorite drink: Johnnie Walker
favorite groups: Rush
favorite musicians: Mike Portnoy - Dream Theater
played in the groups: Krevel, SAX, SAX Piják, Renovace, Půlrock, Hroši (country), Liquid Face, Arzenal Rock, Anna rock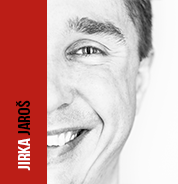 Bass guitar, vocals
instruments: Ibanez K5, HohnerProfesional, Line6 Bass Pod XT Pro, Hartke HA3500, Sennheiser G3, boxesAmpeg SVT 410 and Ampeg SVT 115, in earsSennheiser IE80.
favorite meal: Indian food, BBQ
favorite drink: Indian Pale Ale, Single malt Whisky 12+
favorite bands: In Flames, GuanoApes, Kontrust, Krucipüsk
favorite musicians: Radim Hladík, Hans Zimmer
Jirka played in groups: U2 Desirerevival, Ha-kapela, Fear, Marshal, Pátá ruka, In Garage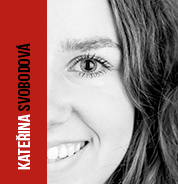 vocal, tambourine
favorite meal: sushi, lasagne
favorite drink: whitewine, Jack Daniel's Tennessee Fire
favorite musicians: Sigrid, BTS
Evenwhen Kačka was a child, singingwas her hobby. But whenshewas 13 shedecided to getbetter. Tillnowshe'svisitinglessons of Lenka Koprajdová and thanks to her shediscovered our band. Besidessingingshe'slearning piano and guitar.